This Make is opportunity to learn how to make an animated GIF from any YouTube video using the Giphy Gifmaker. As an experiment it's interesting to see what portion of the same clips people will isolate from the source video to create a message in a GIF.
In #NetNarr we seek out wisdom from the best Digital Alchemists. Like many eras before, there is a communal aspect of being where they gather, and yes, there is a special coffee shop named "Arganee" that we can help you find. What happens in this place? How can you approach a digital alchemist? Let's explore through the process of imagining in a GIF.
To practice making GIFs, all responses will use one of the three clips below from movie scenes in coffee shops. You do not need to know anything about the movie, but use your imagination to find what seems like an important or interesting moment. Something you can isolate in just a few seconds in a looping GIF.
Your source videos include:
It's not required but if you think you might create more than just one GIF, you can start by creating an account on giphy. This will make it easy to find GIFs you have made, and it creates a nifty portfolio for all gifs you make there.
The Giphy GIF Maker allows you several ways to create animated gifs.
We use with the bottom option entering the URL for a YouTube or vimeo source video. Paste in the URL for one of the three videos we offer above, e.g. for the Scott Pilgrim scene, we use the address https://www.youtube.com/watch?v=z1-ioR1Se14.
This brings up a (silent) view of the video and the Trim Video controls you can use to select a portion of the video to make into a GIF. With giphy you can select up to ten seconds of any video clip to generate as a GIF (3-5 seconds is a better length to keep the file size smaller).
Use the bottom slider to select the start time of the GIF and the bottom one to pick it's length. The preview will show you the loop for just this selection. Aim for the shortest length possible but also that makes use of the looping point to emphasize something important in the clip.
But wait, you are not done yet! You can also add a caption to your GIF, give it dialogue. Click the Continue to Decorate button to add a caption, stickers, and even paint on the image.
For your first GIF, add a caption which suggests a way to approach an alchemist with a question. You can choose from color, text style, even animation effects. Click the text box to drag and even rotate. There is not a way to change the size, but experiment with adding blank space on either side of the text to make it smaller.
If you like, add stickers, filter effects, and even paint on the gif.
When you are satisfied, click Continue to Upload to generate your new GIF. Be sure to add netnarr tag, and make sure the public option is on, then click Upload to Giphy.
Once your GIF has been created you will see it has its own URL (example) and a set of options for downloading or sharing in social media. Make sure you use the URL of your creation when you enter your response to this Make.
Now go back, and make a second one, but in this GIF, do not add any caption text. What can you suggest or indicate with the looping video only?
In your response share some of the reasons that you chose a segment and what you imagined happening. What are you able to communicate? Use either GIF link for the example in your response, and make sure you include the URL to the second GIF in your response.
For the example in this Make, we have the captioned version, which indicates the alchemists ways might be simpler than we think.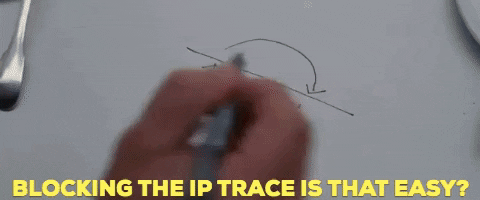 and the one without, which might indicate the coffee is a bit strong in this place.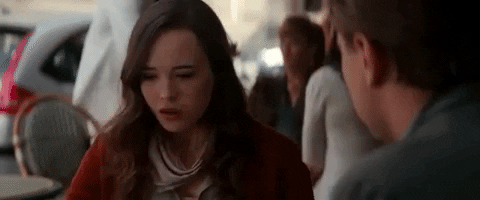 If giphy Goes Boom
As it did during the class demo… try these other services
Example for "GIF A Scene in the Digital Alchemists Coffee Shop":
https://giphy.com/gifs/netnarr-Zy7kVMokhHSbhbMtZL