When the Wifi is Down
---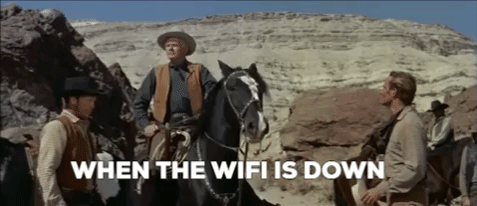 On a scale of 1 to OMG WTF how much does it suck when you get somewhere and find out there's no wifi???
Wifi went down on campus last week and I swear more than half the campus packed up and left. It is a real inconvenience when you can't get on the internet–especially when you're trying to get that #netnarr stuff done (am I right??).
It's hard to be a contributing memeber (I hate myself btw) of the internet when, well, you don't have internet.
~~~~~~~~~~~~~~~~~~~~I digress~~~~~~~~~~~~~~~~~~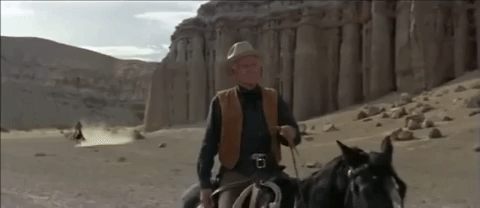 Anyway, my second gif I made was inspired by me imagining how the first person who left in search of wifi felt when others began to join them. Though, I guess you could use the gif as a reaction to any scenario in which one action inspires the actions of others. Do you think so?
Tweet
Example for "When the Wifi is Down":
https://media.giphy.com/media/mWRY0IAQwnrPo22w8l/giphy.gif