My Gifs To You~
---
In this activity, we got to experiment with making gifs. We were asked to consider what the alchemist cafe would look like and then create a gif that illustrates that experience. For my gifs, I used one video source.
My first gif is meant to represent how I view myself approaching the problem of the government's lack of intervention in regulating web content in meaningful ways. I'm always #dtfa (down for anarchy). I imagine many digital alchemists would be down~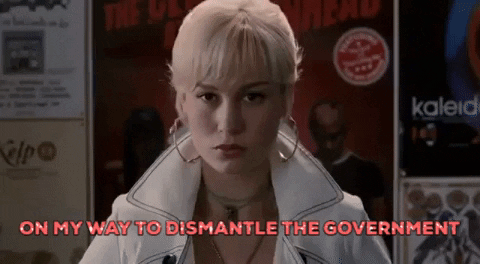 For my second gif, I imagined how other digital alchemists trying to enjoy a quieter day at the cafe may react to the usual horde of troublemakers charging off to dismantle the government. With pure exhaustion basically and plenty of side-eye.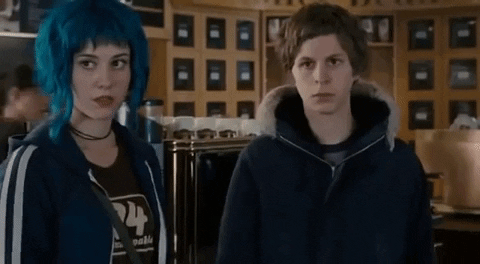 Can you see this scene unfolding? Let me know~ I imagine a day at the alchemist cafe is one filled with a myriad of excitement and utter exhaustion ^.^ (both of which are probably not helped by adding caffeine into the mix)
Tweet