*I'm not responsible for any torch-related injuries
---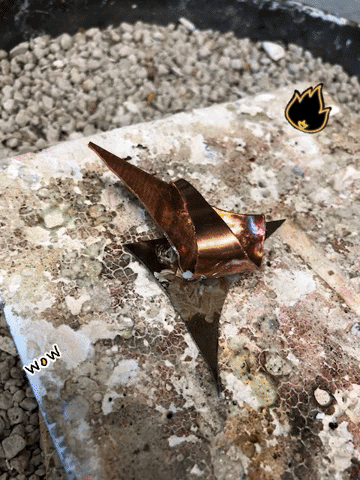 Ever wondered how to solder something together???
Well, look no further–I've got you.
Though no small task, I was able to condense the basic soldering process into 6 easy steps: (supplies not included)
Place your soldering chips around the two pieces of metal you want to solder.
Fire fire fire fire fire (torch your piece at soldering temp–850 degrees F–till soldering chips have melted)
RUN!! Quench your piece in the nearest vat of water.
Dunk your piece in the Pickle (a chemical cleaning solution)
Remove your piece from the pickle and clean it with water and a brass-bristled brush
Voila~ Say a prayer to whatever god you believe in that your piece soldered
Hope this was helpful~ Lol stay tuned for more jewelry-making with Kelli <3
***Disclaimer: I'm not responsible for any injuries incurred via following this tutorial. Do not use a torch unless properly trained–850 degrees is no joke (human flesh begins to melt at 750ish degrees FYI~).
Have fun!
Tweet
Example for "*I'm not responsible for any torch-related injuries":
https://media.giphy.com/media/ctjRL6jr0UpCdoDRIM/giphy.gif